Overview
In this article, we will talk about how to open RAR files on iPhone or iPad, as well as what applications can be used for this.RAR file is an archive in which files of other formats are packed. Archives are used to reduce the amount of data sent, to combine a large number of small files into one, or vice versa to divide a large file into smaller parts. Most often, users encounter RAR files when downloading documents from the Internet or when receiving emails.
How to open RAR archive
In order to be able to open RAR archives on iPhone or iPad, you will need an unpacking application. Now in the App Store, there are quite a lot of different applications for unpacking archives. In this article, we will use the " Zip & Rar " application, but you can choose any other similar application since they all work the same way.
So, in order to open a RAR file, you must first download it. To do this, simply click on the link in the browser, mail program, or other application through which you receive this archive. As a result, the file name and archive icon should appear on the screen. At this stage, it seems that the archive cannot be opened, but it is not. We click on the "Share" button and click "More" in order to see a list of all applications.
After that, a list of applications will appear to which you can transfer the downloaded RAR file. Here you need to find and select an application for unpacking archives. In our case, this is "Zip & Rar".
The selected application will then launch. The copied RAR file should already be present here. Click on the file and select "Unarchive" to unzip it.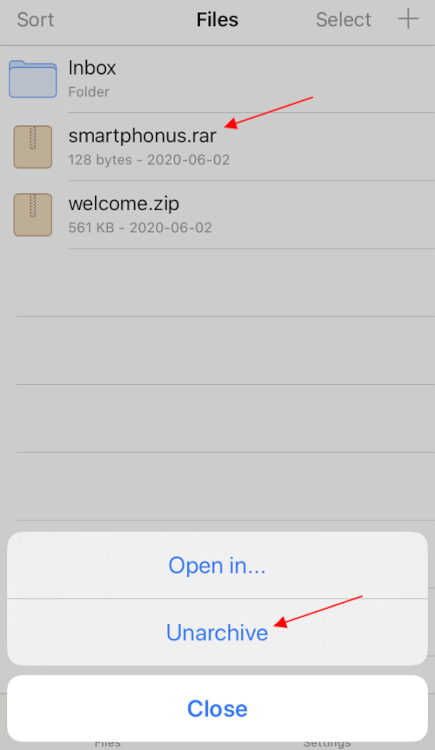 After unpacking, the contents of the archive will appear in the program. In order to open a file from the archive, you need to click on it and click on the "Open in" button.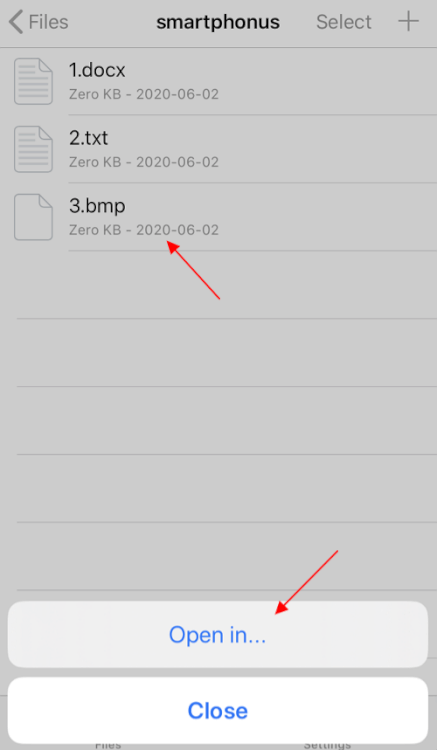 After that, you need to select a program that has to work with files of this type. For example, if there were text documents in the RAR archive, then they can be opened using the KyBook application.
This is how the procedure for unpacking and opening files from a RAR archive looks like using the " Zip & Rar " example. But, as we said, other archive unpackers work in the same way.
Applications for opening RAR archives
Below we provide a list of several other popular applications for decompressing archives that support the RAR format.
‎1. Zip and RAR extractor
‎2. Unzip – open zip, rar, 7z
‎3. Zip, Rar, 7z Archiver