Introduction
An introduction to Internet Download Manager 1 PC Lifetime License. The Internet has become an integral part of our lives, and downloading files is common for many users. Utilizing a reliable download manager is crucial to streamline the download process, improve efficiency, and maximize your download speed.
One such powerful tool is Internet Download Manager (IDM) – a feature-rich application that offers a 1 PC lifetime license to enhance your downloading experience.
Smart Download Logic Accelerator
IDM utilizes a smart download logic accelerator that breaks down files into smaller segments. By dividing the files into multiple parts, IDM can simultaneously download each segment, resulting in significantly faster download speeds. This advanced feature ensures optimal bandwidth utilization and helps complete downloads swiftly.
Intelligent Dynamic File Segmentation
Traditional download managers often struggle with large files, leading to slower download speeds. However, IDM employs intelligent dynamic file segmentation, where files are split into several parts on the server and downloaded simultaneously.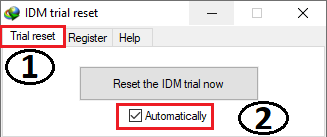 This efficient approach guarantees faster downloads even for substantial files, making IDM stand out among other download managers.
Schedule Downloads for Convenience
IDM allows users to schedule their downloads according to their preferences. With its intuitive interface, you can easily set specific times for downloads, enabling you to start and pause downloads automatically.
This feature is particularly useful when you want to download large files or when you have limited internet bandwidth during specific hours.
Simple Graphic User Interface (GUI)
IDM features a user-friendly interface that ensures a seamless experience for users of all technical backgrounds. Its intuitive design provides clear instructions and easily accessible settings, allowing you to manage your downloads efficiently. Whether you're a novice or an experienced user, IDM's simple GUI ensures smooth navigation and operation.
Support for Popular Browsers
IDM seamlessly integrates with popular web browsers such as Microsoft Internet Explorer, Mozilla Firefox, Google Chrome, and more. This integration ensures compatibility and enables you to conveniently initiate downloads directly from your preferred browser.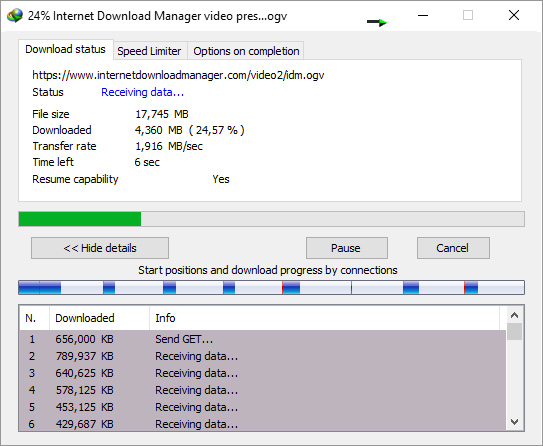 Whether you're browsing websites or downloading files, IDM optimizes your download process across various platforms.
Proxy Servers for Enhanced Privacy
IDM offers support for proxy servers, enhancing your privacy and security while downloading files. By configuring IDM to work through a proxy, you can mask your IP address and protect your identity online. This feature is particularly beneficial for users concerned about their privacy and those accessing restricted content.
Lifetime License for Long-Term Benefits
With IDM's 1 PC lifetime license, you gain access to all the features and benefits of this powerful download manager without the hassle of renewals.
This lifetime license ensures uninterrupted usage and updates for the entirety of your IDM experience, saving you time and money in the long run.
Free Disk Space Management
Downloading files can quickly consume a significant amount of disk space. However, IDM incorporates a built-in feature that allows you to manage your disk space efficiently.
Upon completion of a download, IDM can automatically remove the downloaded file from your hard drive, freeing up space and optimizing your storage capacity.
Conclusion
Internet Download Manager (IDM) with its 1 PC lifetime license offers a comprehensive solution to optimize your download process. With its smart download logic accelerator, intelligent dynamic file segmentation, and user-friendly interface, IDM ensures faster downloads and efficient file management.
Additionally, its support for popular browsers, proxy servers, and schedule downloads adds convenience and privacy to your downloading experience. By investing in IDM's lifetime license, you gain access to long-term benefits and uninterrupted usage, making it a valuable tool for all your downloading needs.
Download Internet Download Manager 1 PC Lifetime License
Fast downloads of the latest free software. Click the button to get Internet Download Manager 1 PC Lifetime License For Free.