Introduction
Losing your Windows 7 password is not uncommon these days, and it may happen to anyone. However, losing access to computer information may be a terrifying and upsetting experience.
What exactly is Windows 7 password reset usb full version free download? Most individuals are perplexed by this and have no idea how to utilize it to recover forgotten passwords. And we've put up this complete guide to show you how to utilize it.
It is also compatible with Windows 8/8/1/10 and the most recent Windows 11 version.
PassFab Crack for RAR License Key
In this part, we'll be sharing some simple yet effective password recovery methods to recover your lost/forgotten WinRAR file passwords. You don't need any technical expertise to use PassFab RAR files.
PassFab for RAR Crack is a powerful software for recovering RAR password files. It is the best tool to recover RAR passwords at high speed by using advanced SSE technology and a new search algorithm.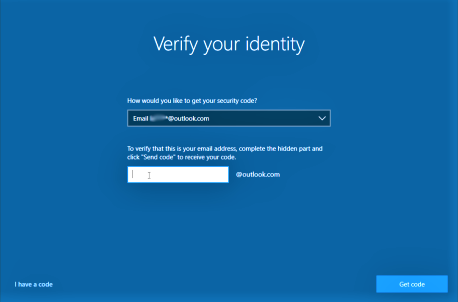 AWSE-RCTG-YHUY-GTRFD-ESWZ-EXDFG
HUN9I-NUH8Y-G7TF6-R5DE4-SWE5R
C6TFV-7G8YB-UN9IM-FRGTH-YRNE5
PassFab 4WinKey enables you to create a bootable password reset disk using either a USB flash drive or a CD/DVD.
Method 1. Crack ZIP File Password Using CMD
To break passwords with CMD, you'll need a CMD line utility called John the Ripper. It is a free and open-source program that is available for Windows, Mac OS X, and Linux.
To begin, download the John the Ripper CMD line utility into your PC. Now, unZIP the ZIP file you downloaded and save it in a folder with a memorable name, such as "John."
Step 1: Navigate to the folder you just saved (John) and double-click on the "run" folder. Then, inside the "Run" folder, make a new folder called "crack." To make a new folder, press "Ctrl+Shift+N" on your keyboard.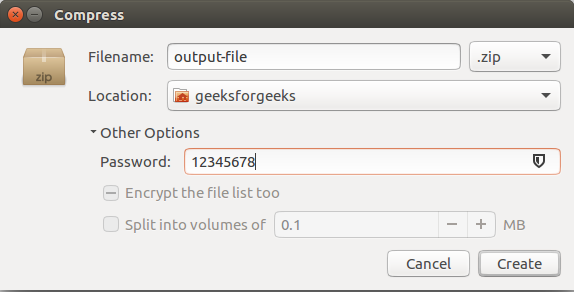 Step 2:Copy and paste the password-protected file you wish to break into the newly created "crack" folder.
Step 3: Now, close any open folders and launch the command prompt from your computer's screen. In the command prompt, type "cd desktop/john/run" and press "Enter".
Step 4: In the command prompt, enter "ZIP2john.execrack/YourFileName.ZIP>crack/Key.txt" and press "Enter" to generate ZIP file password hashes that can be used to crack your ZIP file password.
Step 5: Using the password hash file, crack the ZIP file password by typing "john-format=ZIP crack/key.txt" and pressing the "Enter" key. The ZIP password is going to be cracked.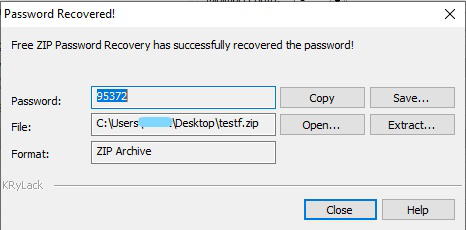 Also, choose "Reset Account Password", and press the "Next" button then. Choose the account you want to reset and type a new password in the box and press the "Next" button.
Two Official Ways to Free Download Windows Password Recovery Tool Professional Full Version
Method #1. Microsoft Account Recovery in Windows.
If you cannot remember the Microsoft Account password that you will use to boot your locked computer, you can reset it by following user-friendly interface steps:
1. Click "I forgot my password" on the sign-in screen. recover lost Windows password
2. Confirm your email address and choose your preferred method of receiving the verification code.
3. Click "Get code" and check the notification sent to your email or text message.
4. Enter the code you received.
Method #2. Online Microsoft Account Recovery
If trying to reset your password directly on Windows doesn't work, you can do so online. The steps listed below can be used to reset your Microsoft Account Password online:
1. Click Sign in on the Microsoft Account website when using a different device.
2. Type your email address and press the Next button.
3. On the following screen, select Forgot password.
4. Type a different email address to aid with password recovery. You can also create one using Hotmail.com or Outlook.com. Retype the CAPTCHA characters shown, then click the Next button.
5. Enter the code that was supplied to the backup email address. Then select "Verify."
6. Verify all of the information associated with your account, including names, birthdates, and location, and then click Next.
7. Add further information about your account, including past passwords and details about any Microsoft goods you've bought. Choose Next.
8. Enter the details of any recent contacts' email addresses, then click the Next button.
9. You'll need to submit more details if you didn't in the previous steps. If everything is in order, you will be alerted to check an email sent to the backup email account. Click OK after that.
10. The reset link will appear in the alternative email address. Click it. Click Next after entering the email address of the Microsoft Account whose password you want to retrieve.
Remove Windows Password without Password
Method 1: Create a new admin account using method 1 without logging in.
The ideal method is to create a new admin account before going into Windows if you want to access a locked PC without changing any existing users.
Start Windows using the installation DVD. To repair your machine, select "Repair your computer" in the lower-left corner of the Install Windows screen.
Choose Troubleshoot > Advanced Options > Command Prompt if you're installing Windows 10 or Windows 8 from a disk.
This feature allows you to regain access to your locked computer without losing any data.
Method 2: Enable Automatic Login
Launch the Run command box by pressing the Windows key plus R. Entering netplwiz after typing it.
Select the user you wish to automatically log in as then uncheck the box next to "Users must enter a user name and password to use this computer" in the User Accounts dialog box. Select OK. Wait for the process to complete
Windows will skip the login page and immediately log you in as the user you just chose the next time you boot it up.
Masked Brute Force Attack – Use this attack if you can remember the range and length of the password.
Download PassFab Crack
Click the download button below to download PassFab Crack for free.