Introduction
Tally Add On features offers the user a vast array of features and functionalities that enhance the capabilities of Tally software, including Tally Prime.
With over 250 ready-to-use plugins, these add-ons empower users to streamline processes such as sales invoicing, voucher entry, and generating matrix reports. They enable advanced functions like retaining voucher numbers and ensuring accuracy and compliance.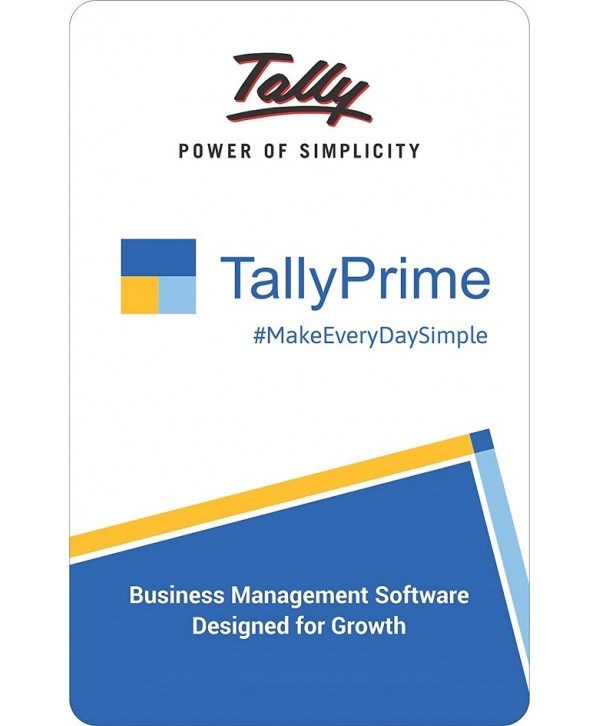 Tally Add Ons significantly expand the capabilities of Tally software, providing users with greater flexibility and efficiency in their accounting and financial with keeping tasks and sales invoices.
Tally Sheet Magic – Excel-based Report Writer
Tally Sheet Magic is an Excel-based report writer that serves as an advanced analysis tool for businesses utilizing Tally ERP.
It seamlessly integrates with voucher-type masters, allowing for improved internal operations and streamlined processes.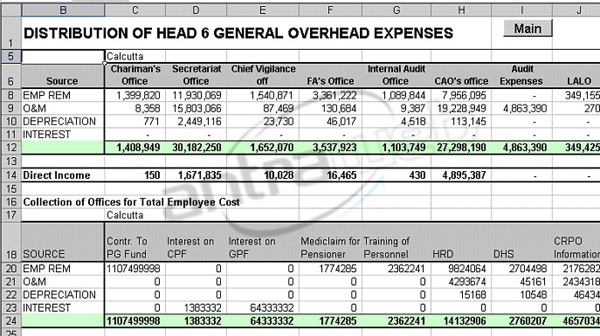 With features like cost centers, envelope printing, and a contact manager, this add-on module automates tasks, reducing human intervention. Generate reports effortlessly, track voucher numbers in sales, and benefit from its array of new features.
How Tally Prime Features Help Businesses with Effortless Performance?
Tally Prime's comprehensive features enable businesses to achieve effortless performance through streamlined operations, increased productivity, and an intuitive interface.
Its robust workflow management, inventory keeping, taxation, and financial management capabilities ensure smooth operations.
Real-time insights and reporting empower informed decision-making, contributing to efficient and effective business management.
Excel to Tally Import Utility
The Excel to Tally Import Utility simplifies the data transfer process between Excel spreadsheets and Tally/Tally Prime.
With its automation capabilities, businesses can save time and ensure accuracy while seamlessly integrating various data types, including masters, vouchers, and inventory.
This utility enhances efficiency by streamlining the data transfer and integration process, benefiting businesses using Tally software.
How Does Tally Add-Ons Work?
Tally add-ons enhance the functionality of the Tally accounting software by integrating additional features and capabilities.
They work by leveraging the Tally Developer API, allowing developers to create custom modules that extend Tally's core functionality.
These add-ons can automate tasks, provide industry-specific solutions, and enhance reporting and analysis capabilities.
Voucher Approval Control in Tally
Tally provides the user with voucher approval control to ensure a controlled workflow for financial transactions.
This feature allows designated users to review and approve vouchers before they are posted in the books.
It helps maintain accuracy, prevent unauthorized entries, enforce segregation of duties, and improve overall financial control and compliance.
Inventory Management
Inventory keeping is crucial for businesses using Tally or Tally Prime.
With the help of Tally Add Ons' 250+ plugins, businesses can efficiently track and manage their stock levels, optimize procurement, and streamline warehouse operations.
Tally ERP 9 or Tally Prime Auto Manual voucher Numbering
Tally ERP 9 and Tally Prime offer Auto Manual voucher numbering, a feature that allows users to automatically assign unique voucher numbers to transactions.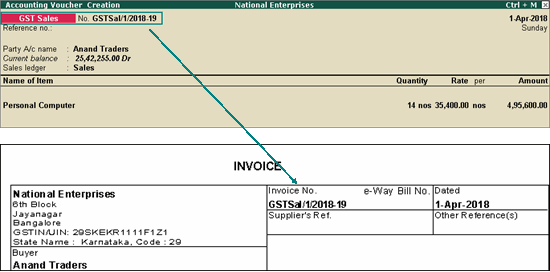 Insightful Business Reports
Tally Prime offers insightful business reports with user-defined levels, created invoices, sales tracking, ledger management, opening balance, GSTR reminders, and stock item tracking for efficient accounts management.
Insightful Business Reports empower Tally users with a comprehensive analysis of their financial data.
These reports, available through Tally Add Ons, leverage over 250+ ready plugins for Tally and Tally Prime.
Secure Data
Secure Data is of utmost importance in Tally and Tally Prime.
With the help of Tally Add Ons, encompassing 250+ plugins, businesses can ensure the protection and integrity of their valuable information.
These plugins enhance data security, safeguard against unauthorized access, and provide encryption features, guaranteeing the safety of confidential data.
Tally ERP 9 or Tally Prime Stock Group Control at Voucher Type Level
Tally ERP 9 and Tally Prime offer a robust stock group control feature at the voucher type level with voucher entry.
With over 250+ ready plugins available for Tally, users can efficiently manage and track their stock groups.
This powerful functionality enhances inventory management, ensuring accurate stock tracking and streamlined business operations.
Tally ERP 9 or TallyPrime Terms and Conditions with Digital Signature
Tally ERP 9 and TallyPrime Terms and Conditions with Digital Signature: By utilizing the robust Tally ERP 9 or TallyPrime software, users agree to abide by the specified terms and conditions.
These include the acceptance of digital signatures, ensuring secure transactions, and compliance.
Explore over 250 ready-to-use plugins for Tally, enhancing its functionality and productivity.
E-way Bill
The E-way Bill is an important document required for the transportation of goods under the Goods and Services Tax (GST) regime in India.
It is generated electronically through the Tally software and is used to track the movement of goods exceeding a certain value, ensuring seamless compliance and transparency in inter-state and intra-state transactions.
Tally ERP 9 or Tally Prime Matrix Magic Add on
Tally ERP 9 and Tally Prime are widely used accounting software solutions.
The Matrix Magic Add ons are powerful plugins that enhance their functionality by offering over 250 ready-to-use plugins.
These add-ons seamlessly integrate with Tally, providing additional features and capabilities to streamline accounting details.
With Matrix Magic, users can optimize inventory keeping, automate tasks, create detailed reports, and ensure accurate financial details.
What is TallyPrime Accounting Solution?
TallyPrime is an advanced accounting solution that offers a comprehensive set of tally add-on features to manage financial transactions efficiently for production and purchase requirements.
With its user-friendly interface and powerful capabilities, TallyPrime simplifies tasks like invoicing, inventory management, taxation, and financial reporting.
Conclusion
In conclusion, Tally Add Ons offers over 250 ready plugins for Tally and Tally Prime, enhancing various aspects of business operations.
From streamlining sales invoice and voucher entry to generating matrix reports, it ensures accuracy and efficiency.
Additionally, it facilitates the customization of reports, supports multiple files, and allows for the seamless integration of voucher-type masters and cost centers.
The ability to share documents, print terms, include serial numbers, and utilize standard features, along with the option to incorporate the company's digital signature, further enhances the overall Tally experience.
Download Tally Add On Features
Click the download button below to download Tally Add On Features latest for free.