What is Tally?
Tally ERP is a unified business management and accounting software suite developed by Tally Solutions Pvt. Ltd. in India. TallyPrime and TallyPrime Server (for enterprise companies) are the latest Tally ERP Full Form software solutions. Tally ERP 9 software has been available since 2009. Tally has two million customers in 100 countries, including the United States.
Tally Prime software solutions have been revamped to incorporate productivity enhancements for basic automation, ease of use, and business reports that provide insights from any web browser.
Tally's main product is its enterprise resource planning and accounting software called Tally.ERP 9
Cash management, bank reconciliation, receivables, payables, inventories, invoicing, vouchers, general ledger, and financial reports like balance sheets and income statements are all included in Tally accounting software.
What are the Features of an ERP System
excellent reports with multiple dimensions and insights
• Software that is easy to understand
• Overseeing the operations of various businesses
• Two-way data synchronization between office sites.
• Features for inventory management
• Project costing and job costing
• Invoicing in advance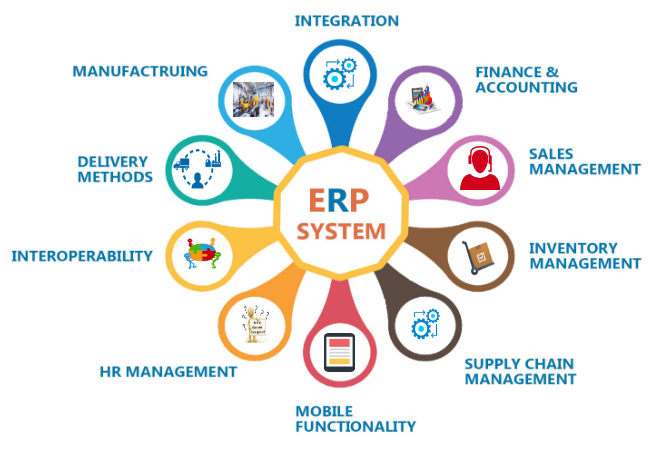 • Manages India's statutory GST taxation.
Users of TallyPrime can examine reports in a variety of ways, from 360 degrees, with drill-down to gain more business perspectives and insights, even when entering vouchers. The Change-View, Basis-of-Values, and Exception Report capabilities of TallyPrime are used to view reports.
Users of TallyPrime can manage their cash flow by handling their bills, receivables, and accounts payable.
Accounting and financial, inventory, management, and statutory reports are some of the report kinds available in Tally.
The straightforward Tally software is easy to use even for business owners and users without an accounting degree (who might not yet be able to distinguish between a debit and a credit). The accounting procedures are simple to follow.
Users of Tally ERP 9 can perform data synchronization between two corporate business sites, such as the corporate headquarters and a branch office, in both directions.
Users may track, forecast, and manage inventory with Tally's inventory management features, achieving optimal inventory levels and location.
History of ERP software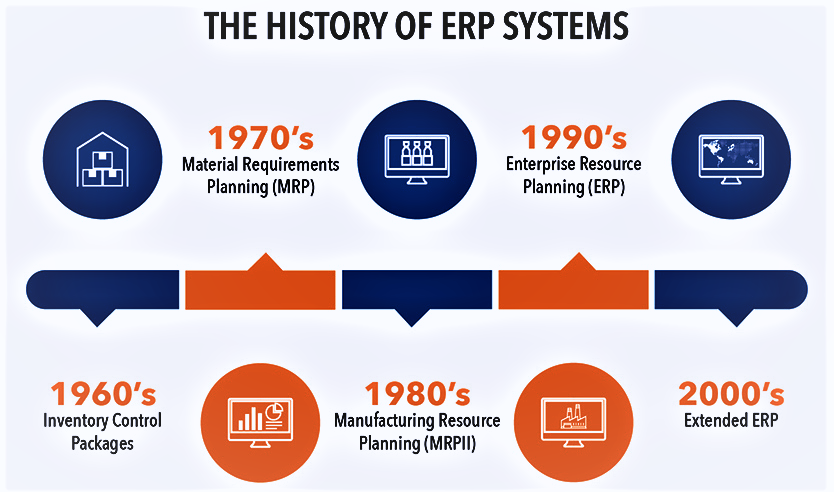 The first material requirements planning (MRP) systems were created in the 1960s by J.I. Case, a producer of tractors and construction equipment, in collaboration with IBM. This system is regarded as the original MRP system. Large manufacturers then created these MRP solutions on their own.
Early MRP systems allowed firms to track inventory and production, but they were expensive to develop, needed a team of specialists to run, and took up a lot of space. That made it easier for producers to coordinate the delivery of goods to the factory and the procurement of raw materials so they could better plan production runs.
Despite the fact that MRP system adoption picked up steam in the 1970s, the technology remained exclusive to big businesses with the funds and capabilities for in-house development. Eventually, a number of significant software vendors, like Oracle and JD Edwards, decided to make this software available to additional companies.
Functions of ERP systems
1. Accounting Management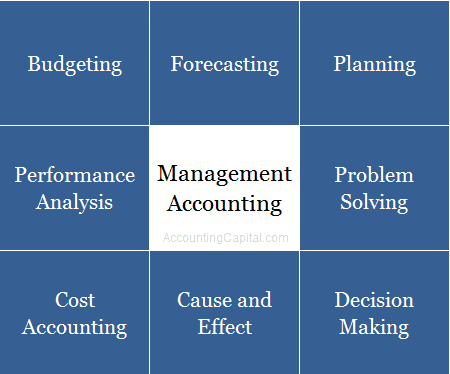 The early ERP system is the most popular accounting software. The management of your finances will always be a key component of your enterprise resource planning, despite the fact that options and functions have increased.
In order to manage and track your numbers both now and in the future, a good ERP system will assist you in integrating your legacy and current accounting software. Additionally, it arranges data in ways that let you go deeper into the material. To make sure you can use a system to obtain the information you need, you should look at the analytics offered by any that you are considering.
2. Human Resources Management
The most successful CEOs and business owners are aware that an efficient organization functions for reasons that go beyond financial projections. Today's ERP software enables you to use corporate data to better manage your workforce.
To assist you discover your top workers, recognizing success, and spot possible HR issues, you may manage payroll, track time, analyze performance and efficiency, and look at a variety of indicators.
To evaluate the effectiveness of leadership meetings and performance reviews, you may also consider how an individual's performance has changed over time. By utilizing the human resources functionality, you may concentrate on how to get the most out of the individuals that are crucial to your business.
3. Customer Relationships Management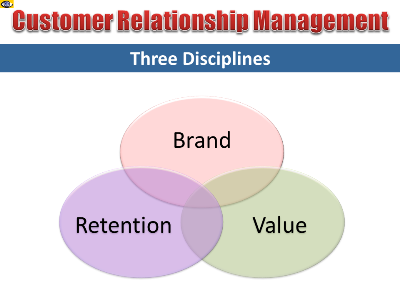 Finally, customer relationship analysis is made possible with enterprise resource planning software. You can track how quickly you fill orders and place orders more quickly. You can eventually look at volumes for various customers to assist your sales team in determining where to concentrate their efforts.
Good client relationships are essential for success, therefore leveraging your ERP system to monitor and nurture them provides you with a competitive advantage.
ERP Full Form – Enterprise Resource Planning ( full form of ERP )
What does ERP, which stands for enterprise resource planning, actually mean? ERP can be defined simply by considering all the essential business operations required to run an organization, including finance, human resources, manufacturing, supply chain, services, procurement, and others.
ERP enables effective management of each of these processes in an integrated system at the most fundamental level. It is frequently referred to as the organization's record-keeping system.
The Benefits of Using Tally
The benefits of Tally.ERP9 are as follows;
The most potent concurrent multilingual integrated business accounting software in the world is called Tally. Users can give their accounting data custom names in any language they choose.
creation of invoices that contain a single item, several products, different tax rates, and even different currencies.
The value breakdowns of the transactions in terms of the various currencies can be printed on invoices with multiple currencies.
Users who use Tally can access numerous company accounts at once, and the software automatically updates data as soon as a voucher entry is made.
The http://Tally.NET service, which enables users to access their accounts via an internet connection, enables Tally's users to access their accounts remotely.
Numerous Microsoft applications may seamlessly interact with Tally accounting software.
Since it offers a One Stop Solution for the same, small and medium businesses (SMEs) require ERP software to manage three crucial tasks: accounting, inventory, and compliance.
Tally offers complete solutions focused on inventory management, data integrity, and accounting principles.
The user-friendly interface of Tally software makes it simple to use.
With Tally.ERP 9, significant decisions can be made by quickly accessing essential financial reports and reviewing them.
Multiple people can share a connection.
ERP9 is simple to use in conjunction with the Internet, enabling the publication of international financial reports.
Tally Solutions launches next-gen business management software – TallyPrime
Tally Installation Procedure
Unfortunately, the program must be purchased from its official website because it is not open-source software. A 30-day trial period is offered on the Internet before making an immediate purchase. The program can also be used in educational mode, providing step-by-step instructions on how to utilize it. One should choose "TALLY 9" for Windows.
Which Types of Businesses Use Tally?
TallyPrime and Tally ERP 9 are used by small and mid-sized organizations. Although Tally generally caters to small and medium-sized enterprises, TallyPrime Server is used for expanding enterprise businesses. Tally ERP is used by businesses across numerous industries, including manufacturing.
How to Implement & Use Tally?
Businesses can engage a Talley Partner or go it alone to adopt Tally software. Software tutorial videos and materials on how to use Tally ERP 9, TallyPrime, and TallyPrime Server are available from Tally Solutions support by phone (including callback), email, and online. Help features are available in Tally software.
Conclusion
The creation and implementation of TALLY—Transactions Allowed in a Linear Yard—has revolutionized the way accounting teams operate in organizations. While respecting the integrity of accounting norms and principles, the program has made work efficient and error-free. The software has kept its user-friendly interface to make it easier for users to operate the software.
Tally ERP Full Form Download
Fast and Secure Downloads! Get Tally ERP Full Form Latest Version For your Windows Computer for FREE. Click the button below to download.